MARRIAGE OF EQUALITY /COMMITMENT CEREMONY:
Over the years I have officiated at perhaps 30 Commitment ceremonies, and more recently since Legislation on Marriage Equality became law, a number of same-gender marriages, and how wonderful that at last, two people of the same gender can marry and publicly declare their love for one another. And what a beautiful moment it can be! It may be a simple occasion or a more elaborate celebration that embodies the love of these two people.
But a Commitment Ceremony can also be a Promise of Love between a couple who for some reason are not able to be legally married. Many de facto couples have been together for many years, and there sometimes comes a time that the couple wish to formalize their relationship before family and friends with a Commitment Ceremony. This is a perfect way of recognizing that relationship before the world.
JOINING TOGETHER or BLENDING OF TWO FAMILIES: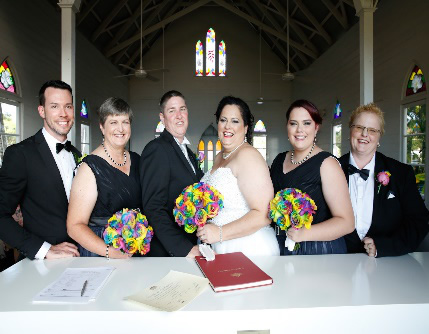 Today it is not unusual for families to be blended. Sometimes the parents of each family wish to reinforce the love they have for the children of both sides, whether they live as one family or spend time away from each other. A ceremony that involves all the children is often a great help in the recognition that each individual is loved and a part of the combined Family Circle.
A ceremony that culminates in the signing of Family Unity Certificate is often the catalyst that breaks down the barriers and draws the circle together. It is important here though to not take away from the 'other' parent's role as a loving and important person in the child's or children's lives, so they should be consulted. This ceremony is not a Formal or Legal binding, so is no threat to anyone family's stability.
NAMING CEREMONY: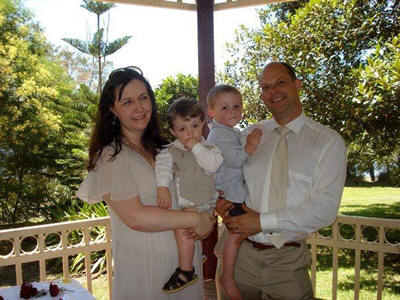 Welcoming a new soul into our family, changes us forever. This is wonderful ceremony as it acknowledges not on the child but also all of those people who have been, and will be, involved in the child's life, be they Parents, Godparents (Yes you can still call them that even if this is not a Religious ceremony), Grandparents, and extended family as well as friends. There are countless ways of celebrating that this precious little person is now formally welcomed, be it with a Candle Lighting, a Time Capsule, the reading of Poems and even Music. When other children are involved, this adds to the joy of the day, as for many it is the first formal occasion that these children will attend, and they delight in the mystery of the Creation of this little one, as well as the adults.
Naming for Christopher – Angelo's on the Bay, Sydney 2010. I had officiated for parents' wedding and Jack's Naming in Port Douglas 2 years before.
---
RENEWAL OF VOWS: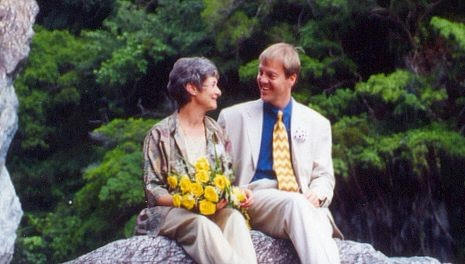 As we grow together with our partner we often find that we need to formally reinforce those bonds that initially bound us together. You may have raised a family and now there is another threshold to discover and a new life to embark upon, so why not celebrate this time by inviting family and friends - for a Renewal of Vows in celebrating our life and achievements.
It may even be a private celebration of your love between just the two of you at sunset or sunrise. You may have faced adversity and overcome it and now wish to celebrate moving forward into a new phrase. Others may have missed out on having a loving group of people around at their initial wedding for whatever reason – elopement, small overseas wedding for the sake of formality, or for financial or family reasons. So now you can choose to gather in those who mean so much to you, to allow them, and you, together, to celebrate the love and the life you have happily had.